We are located at:
5522 Old National Highway Suite A, (Bldg. C), College Park, GA 30309 (404)482-0330 Email: info@levelupstaffingsolutions.com
Mission Statement
At Level Up Staffing Service, our mission is to empower businesses and individuals, including those who are experiencing or have recently experienced homelessness and the previously incarcerated, by connecting the perfect talent to opportunities that elevate their success. We are dedicated to providing exceptional and inclusive staffing solutions that not only focus on skills and qualifications but also consider the unique backgrounds, values, and culture fit of our diverse pool of candidates. By leveraging our expertise, extensive network, and compassionate approach, we aim to break down barriers, challenge stereotypes, and create pathways to employment and personal growth. With unwavering commitment to integrity, professionalism, and innovation, we strive to level up the staffing industry's standards, forging strong partnerships, and delivering measurable results for all our clients and candidates. Together, let's build bridges, empower lives, and shape thriving workplaces that embrace and value every individual's potential.
Level Up Staffing Solutions' recruitment process targets, engages, and qualifies top talent to fill any position, on demand and budget. Our unique model integrates online, mobile, social media, call center and community events.
Level Up Staffing Solution's approach is tailored to support all business types, from the small office to the multi-state, Fortune 500 manufacturing facilities. We enable our clients to proactively plan, execute, measure, and consciously improve each staffing initiative.
Level Up Staffing's strategy begins with exceptional performance driven by our core values, such as dedication, teamwork, exceptional communication and follow through.
With over twenty-five years of combined experience, our team members are driven to continuously innovate and improve the way we target, qualify and engage top talent for every client. Through a culture devoted to faith, family, and friendships, we build strong and lasting partnerships with our staff, clients and the communities we serve.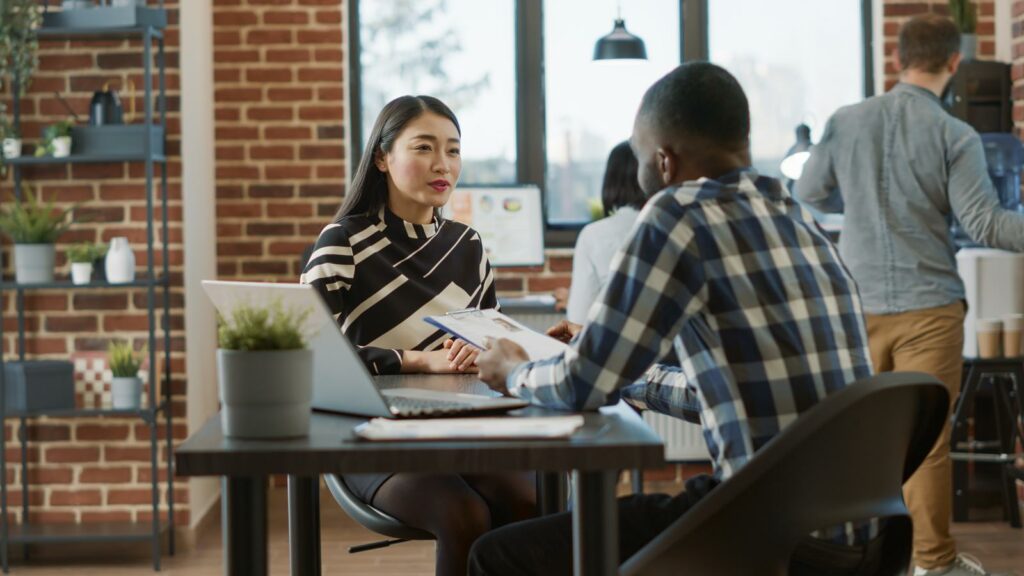 Are you interested in applying at Level Up Staffing Solutions?
Please apply online or call our office if you have additional questions.
What types of jobs do you have?
Level Up Staffing Solutions is a light-industrial staffing agency, our 5 sectors being: warehouse/distribution, food processing/packaging, hospitality, landscaping, and printing/imaging. The majority of our jobs are entry-level friendly, but we do also offer skilled positions to individuals with warehouse certifications (ie. Forklift, Welding, and Pallet Jack).
Every once in a while, Level Up Staffing Solutions does have administrative jobs, but we recommend that you check with us first by calling in, as these vary.
When do I get paid?
All clients are paid weekly on Fridays. Recognizing the importance of self-sufficiency, Level Up Staffing Solutions works hard to get all clients paid every week on Friday by noon. When clients apply, they will have the option to choose between a direct deposit payment, or a cash card payment. If you choose a cash card, you'll need to call the number on the back to activate the card, but you can ONLY do so at noon or later on the Friday of your first paycheck. If you want to be paid via direct deposit, please bring either a voided check or a direct deposit form from your bank when you apply.
Should you have any concern about your pay, we ask that you check your check stubs online to review details. If you still have questions, please call payroll asap so that we can help you sort out your concern.
I don't have transportation – will that be an issue?
Nope! Level Up Staffing Solutions recognizes that no matter how hard you want to work, sometimes there are barriers that you simply can't budge. To ensure your long-term success, Level Up Staffing Solutions offers transportation assistance to our clients. If a job is accessible by public transit, Level Up Staffing Solutions will assist you with public transit cards/passes until your first paycheck.
If a job is not public transit accessible, either due to geographic distance or shift time, Level Up Staffing Solutions will assist you through our rideshare program via a variety of 3rd party transportation vehicles. The amount will vary due to time and milage, and the amount will be deducted per ride from each paycheck, so that no money is required up front.
There will be detailed information about this in the employee hire packet.
How do I sign up?
Applicants must sign up on line.
How soon can I start working?
ASAP! Level Up Staffing Solutions knows that you are excited to jump back into the workforce, and we want to get you there as fast as possible. We pride ourselves on being able to put clients to work within 24 – 48 hours.
How do I check my hours?
You can check your hours on your online .